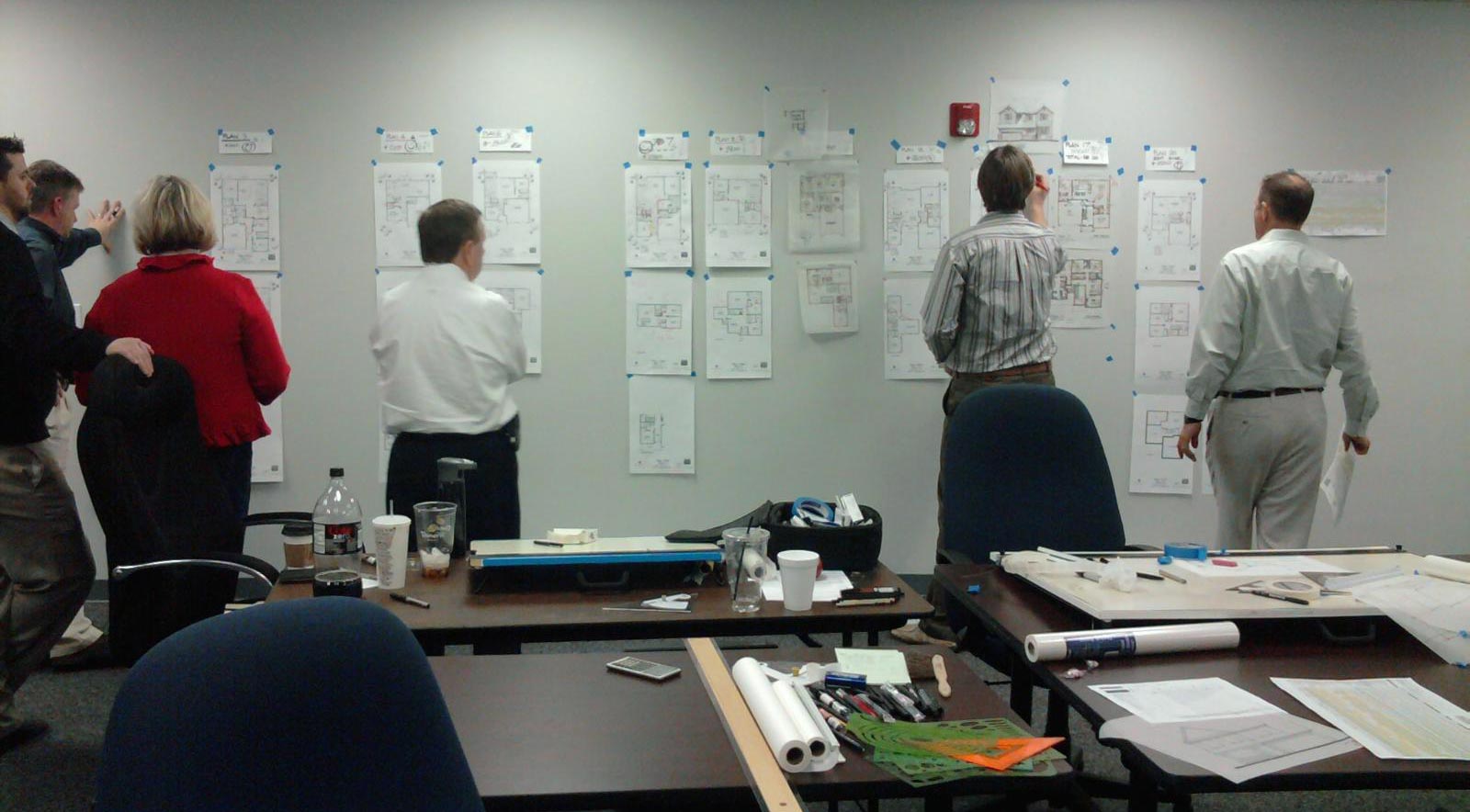 Design Charrette
Wikipedia defines Charrette as "An intense period of design activity". GMD Design Group's team comes to your office and with your leadership team, will create the best design for a specific community with innovative design solutions. The charrette is a way to quickly generate a design solution while integrating the interests of a diverse group of team members.
Benefits of the Design Charrette
1. Save time – Compress several weeks of meetings and design review into 1 week.

2. Maximize business opportunities – reduced design time gets new plans to market faster.

3. Collaborative design – Integrating viewpoints and perspectives from your management team with the industry knowledge and experience of the GMD Design Group.

4. Cadd floor and roof plans – Hand sketched graphic elevations will be produced by GMD Design Group during the design charrette.