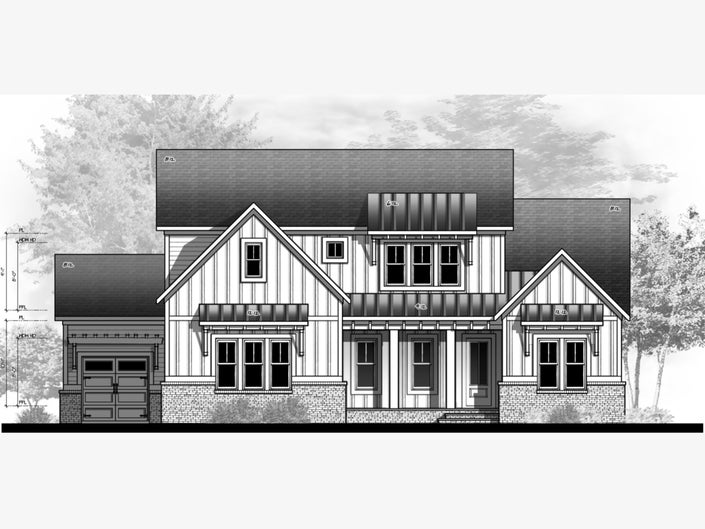 Miller Lowry Developments Partners with Award Winning Design Firm for Old Norcross Estates
Miller Lowry Developments, MLD, is joining forces with one of the most outstanding residential design firms in the country, GMD Design Group of Georgia, Inc., for its latest community, Old Norcross Estates.
The 14-home subdivision will be within walking distance of downtown Norcross. GMD Design Group of Georgia is charged with reflecting and preserving the history of Norcross in their designs. Each home will be unique, on large lots, and evoke modern-style farmhouses. They will feature top of market amenities including chef's kitchens and open floor plans.
Led by Donald McGrath, GMD Design Group of Georgia has won the Southeast Building Conference's top prize several years, and its home designs have been honored by the National Association of Homebuilders. In 2016 and 2018 GMD Design Group of Georgia won the Community of the Year Award for housing communities right here in Atlanta, Georgia.
"We are making a commitment to Gwinnett County and the city of Norcross by bringing in one of the top residential designers in the country," said Miller Lowry, CEO and Founder, MLD. "Donnie McGrath has designed some of the finest custom homes I've seen, and given how close Old Norcross Estates is to the historic downtown, we wanted to deliver something above and beyond anything else in the area."
Founded by Donald McGrath, GMD Design Group of Georgia has more than 32 years of design and construction experience throughout the United States. McGrath is a member of the Atlanta Homebuilders Association, The 55+ Housing Council, NAHB and is a frequent speaker at industry events
MLD delivered Vickers and Blacksmith Row in historic downtown Roswell late last year and will begin construction in the Spring on The Felix, a 15-unit luxury townhome development in West Midtown this year. It also hired several key, experienced executives.
About Miller Lowry Developments
Founded in 2003, Miller Lowry Developments delivers high-end residential homes, urban mixed-use, commercial and multi-family projects in historic and iconic submarkets in and around Atlanta. In total, Miller Lowry Developments has completed more 200 luxury homes and townhomes and 15 mixed-use and commercial projects totaling over 250,000 square feet and $205 million value. For more information, please visit www.millerlowry.com.
About GMD Design Group of Georgia, Inc.
GMD Design Group of Georgia has five office locations with current work in 30 states across the country with some of the nation's leading home builders on Builder Magazine's top 100 list, along with multiple regional builders in specific markets. GMD Design Group is dedicated to the creation of unique housing concepts that bring timeless design homes and streetscapes to the community as stated by McGrath, "We are not just designing homes anymore, we are designing communities for our home buyers to live and raise their families. By connecting places with people through a story of designing life-style experiences for each home buyer, seeds a lasting contribution to those we touch through design."